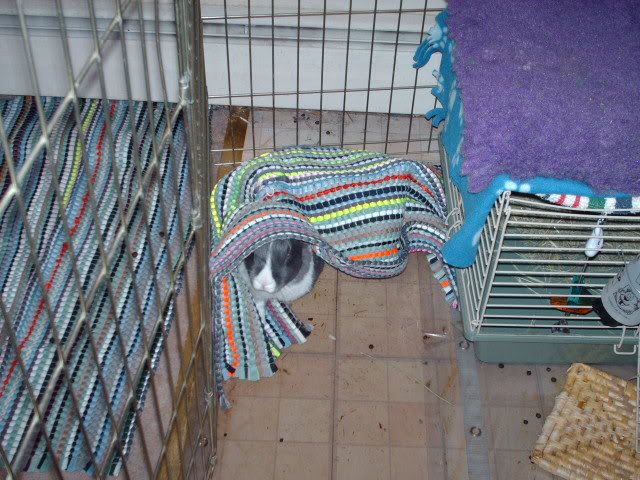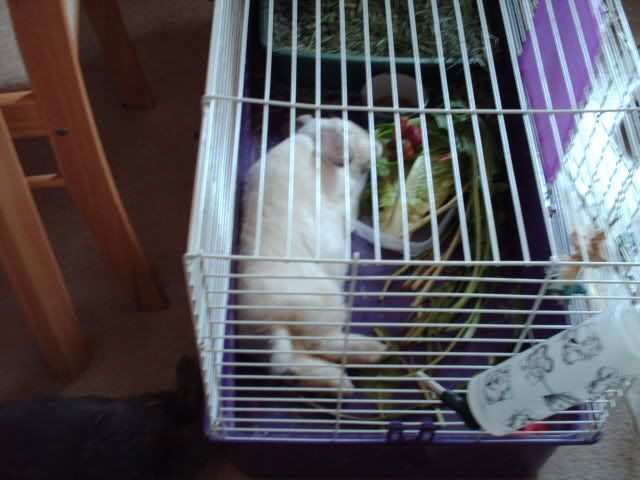 Hello from beautiful central New Jersey. My name is Paula and here are my crazy hopping roommates. They are Smitten and her bonded partner Sawyer, Pete, the lop and Goobie.
All are rescues. Smitten and Pete came from For Bunny Sake Rabbit Rescue. Goobie came from Jersey Shore Shelter in Brick. Sawyer was given to me. Smitten and Goobie were found as strays. Peter was left at the shelter (the same one where I got Goobie). Sawyer's original owner tried to return him to the pet store where she got him. A friend took him but he wasn't able to really spend the time to take care of him.
More about me and the roomies later.